Victoria Range

Thanks to the new dynamic "M" design on its underside, our Victoria board uses less composite material, making the board lighter and more economic. Just like wood, our composite deck boards look and feel incredibly natural with a consistent colour and texture. As well as being environmentally friendly, Rinato Victoria is virtually maintenance free, it is incredibly durable and will remain so for years to come, and thanks to its composite properties, it is suitable for a variety of outdoor uses.
For more information Click Here
Fascia Boards
Our Victoria range fascia boards will allow you to conceal and protect the ends of your framing work, helping you create the perfect finish for your decking.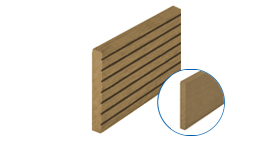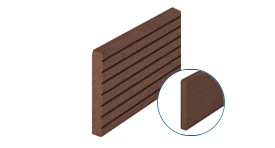 Starter Boards
Our starter boards are available in the same colour range as our decking boards and have been designed to be used at the start of each run to hide any starter clips used during construction.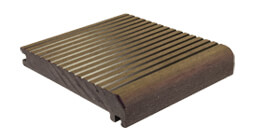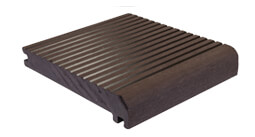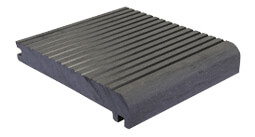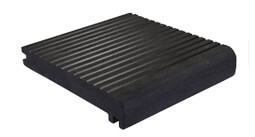 Decking Trims
Our aluminium deck trims are available in a variety of colours and can complement our decking boards and give your decking a seamless finish.
Fixings
Starter clips are used to start a run of deck boards, and we recommend 10 starter clips per perimeter/starter board.
Stainless steel and plastic double clips are available and give gaps from zero up to 7mm depending on the clip and deck board used. Click the link for more details on the gaps between boards and clip pack sizes.
Deck boards
depth 23mm | width 135mm | length 3600mm
2.25 boards per square metre
Starter boards
depth 23mm | width 168mm | length 2400mm
Fascia boards
depth 10mm | width 60mm | length 2400mm
Weight: 3.6 kg per linear metre (+/- 0.05%)
Temperature range: -50C to +60C
Maximum span: 300mm centres
Reaction to Fire: EN13501-1 :2007 + A1 2009 Result Bfl-S1
Warranty
For peace of mind, Rinato Victoria comes with a UK backed warranty,  you must register your warranty within 60 days of purchase here.